Devising ways of an internal inspection system and operation process has achieved the stable quality of our products.
Clean room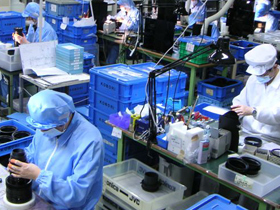 Assembling in a clean room maintains high quality of the product.
Projection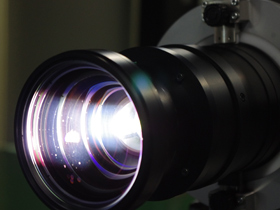 Strict projection inspection of our optical products provides satisfaction for our customers.
Zygo measuring instrument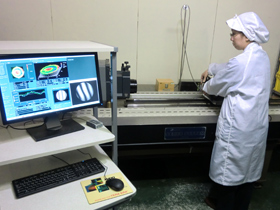 Precise measurements ensure high quality of each lenses.
Transmittance and Reflectance measurement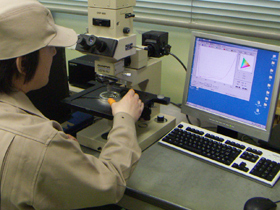 Strict inspections of characteristics of each lens enable products to keep quality high.